I haven't been this excited about a dance team since Torvill & Dean. -Tracy Wilson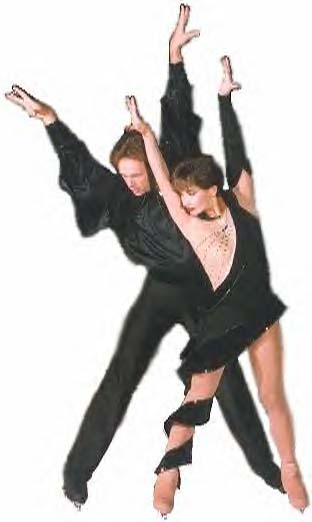 Bios
Who they are and where they've been.

What's New
Get the scoop on where they'll be, what they're doing!

Photos
On-ice and off, an ever-growing collection.
Official Fan Club
How and why should you join? Go ahead and find out!
Links
Related sites and information.
He is a very intelligent partner and that is a rare commodity. -Tatiana Tarasova

I was overwhelmed the first time I ever saw her. She is exquisite, the most incredible thing I have ever laid my figure skating eyes on. -JoJo Starbuck
Want to write to Maya and Evgeny? Here's where!
Maya Usova & Evgeny Platov
c/o Elizabeth DeSevo
9 Kimberly Ct. #24
Red Bank, NJ 07701
---
Copyright © 1998-2000 Maya Usova & Evgeny Platov
Questions or comments about the site? E-mail the webmaster (not an address for Maya and Evgeny.)